Evolution Studio announces new release date and new in-game store for Blood of Steel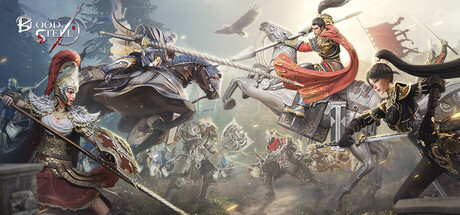 Evolution Studio, Chinese-based development studio of YC Games have announced a change in a release date for Blood of Steel and the introduction of in-game purchases to the game. The Blood of Steel release date has been pushed back by a month to 19.02.2020 PST / 20.02.2020 CET allowing for the developers to refine the game further and deliver the ultimate action meets tactics game play experience.
Also announced is the introduction of an in-game store where players can buy a plethora of new weapons, skins and heroes to personalize their game experience. With a focus on keeping the game fair, any purchases will not affect the balance of the game and are purely cosmetic, keeping the core experience the same whether players have invested or not.
"The introduction of the Blood of Steel in-game store gives players the ability to create a unique identity with the new weapons, skins and heroes that are available," said Cao, Game Director of YC Games. "And with the extra month before release we can ensure the game is of the highest quality."
About Blood of Steel
In Blood of Steel, you command the army of a legendary commander from world history to conquer cities and expand your territory against other players online to ultimately rule the world. Set throughout the Middle Ages, players choose from multiple authentic battlefields as they engage in 5-v-5, 7-v-7 or 10-v-10 legion-based battles, with each individual player allowed to lead up to 40 AI soldiers. Clever use of terrain, management of different troop types and adapting to dynamic weather systems incorporating variables such as rain and snow are the keys to victory.
As well as the  legion-based warfare, players can play a one-on-one duel in PvP battles in the Heroes Arena, offering them a chance to truly show their mastery of the complex fighting system.
More information on Blood of Steel:
https://store.steampowered.com/app/567630/Blood_of_Steel/
Follow us on Twitter: https://twitter.com/_bloodofsteel
Like us on Facebook: https://www.facebook.com/Bloodofsteel-104769854312007/
Visit the website: https://bos.ycgame.com/
(Visited 1445 times)
Check this out!